It is known fact that complete knowledge in the world is classified in 10 different categories/disciplines and same is accepted by scholars. Vedas are considered as the very first ancient written document in this world. Vedas and Upanishadas covers and talks about all subjects in all disciplines.
Our aim and objective is to understand and decode the actual meaning of mantra, Shlokas in Vedic and other ancient literature written in SANSKRIT by Rishis, Munis, Scholars, Philosophers and try to form a link between Vedic literature and established discoveries in respective domain of knowledge being practiced today.
We are committed to provide our findings and research work to scholars pursuing research in respective field for reference so that our Vedic literature shall be treated as reference bank and shall be reflected in thesis.
Today's generation is ignorant about contents and holistic approach of Vedic scriptures. Understanding the gist and spirit in an ancient.
Understanding the gist and spirit in an ancient literature there by giving it to gen-next is main deliverable of our institute and mission through different activities as in flow chart.
Learning and spreading the Spiritual and scientific heritage of India with a scientific and nationalistic vision.
The mission has been instituted in order to raise awareness about the need for establishing self-sufficient scientific yet spiritual communities appreciating the rich heritage of India & self-sustainable economy in food, cloth, shelter, health, Vedic education and scientific- spiritual knowledge of India.
Join the movement and be a member today!!!

Any type of donation for this noble cause is welcome !!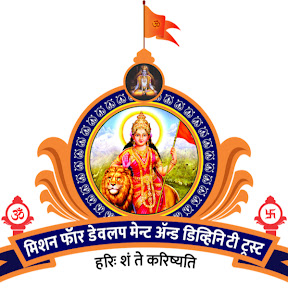 In collaboration with Jagatguru Shri Devanath Ved Vidyalaya for social upliftment, students are provided with practical and value education along with preserving the heritage of ancient Vedic tradition. Along with dissemination of Vedic knowledge, various skills like research, music, communication skills, computer training etc. are made available to the students free of cost.
Other social activities of MDD Trust:
Swadhyay and Sanskar project for girls and young women.
Vedic education, Warkari training by going to different places.
Blood donation camps at Gudipadva and other festivals as a social project.
Camp for senior citizens.
Youth Meeting Guidance Center for Youth Personality Development.
Prerna Prasad program introducing school children to saints, great men and revolutionaries.
Vedic conventions and seminars.
Service Project-Organizing Sanskar Shibirs for school children in various social communities
In addition to the above social activities, the Trust had organized "Virat Dharmasanskriti Mahakumbh" on 23rd, 24th and 25th December 2016 at Nagpur in which the following programs were organized by uniting every section of the society.
Warkari and Vedic conventions with a view to enhancing social cohesion.
Massive gathering of 80,000 mothers and sisters for the purpose of Mother Power Awakening – "Mother Parliament"
Ceremony of Veermata and Veerpatni of Martyred Soldiers – "Prerna Sangam".
The above social activities have been carried out by the Mission for Development and Divinity Trust since 2007 and there is always support from various individuals and organizations in the community to ensure that it continues. We are requesting this statement with the confidence that the Government of Maharashtra will also provide similar support to the MDD Trust.
Mission for Development and Divinity trust- a 80-G I-T sanctioned & registered charitable trust based at Nagpur-MS  PN/CIT(Exempt)/Tech/80G/109/2016-17/2015 Registration No: 2026-(Nagpur)
Mission for Development and Divinity Trust, Nagpur is located at –
Address: Plot no 4, S E Rly colony no 1, Ranapratapnagar, Nagpur 440022
Email: contact@jsdivsr.in
Website: www.jsdivsr.in